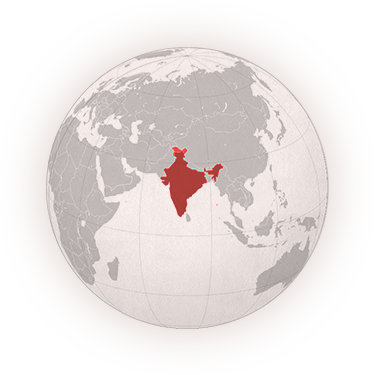 India
The first tea plantations were established in India in Darjeeling by the British around 1850. The tea from this area is therefore called Darjeeling and is nicknamed " the champagne among teas". It has a delicate nutmeg savor and is one of Britain's most popular teas.
The Assam region is located in northeastern India along the Bramaputra River. The Assam Jat tea variety is grown here, and has grown wild for centuries. The region is one of the largest producers of tea in the world - over 700 million kg is harvested here annually.
In southern India, tea is grown mainly in the provinces of Karala and Tamil Nadu. The most famous tea that comes from here is called Nilgiri and has a very strong aroma and distinctive taste. It is sold on the market at high prices and is very popular in Russia.