Tea Leaves
Sweet Fruit
The selected mixture of fruits and herbs brings an intense fruity pleasure characterized by a delicious, refreshing and full taste, which is naturally decaffeinated.
65 g
Download the picture here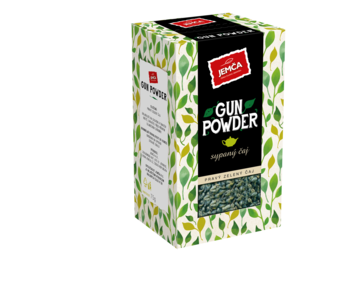 Green Tea GUNPOWDER
GUNPOWDER is an original type of Chinese green tea. Properly prepared tea gives a light yellow infusion a pleasantly astringent taste and a delicate smoky aroma. Tea is produced in the same technological way as black tea, but without fermentation, so the green color of the leaf remains and the taste properties of the prepared beverage are different.
75 g
Download the picture here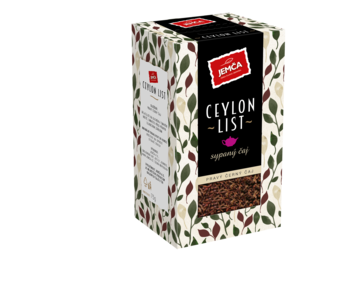 Ceylon Tea
Tea grown in the famous areas of Ceylon, characterized by a sparkling golden brown color of the infusion, a delicate aroma and a delicate honey taste.
75 g
Download the picture here